After wanting it for 2 years I finally got it. Woot! Double, triple, quadruple WOOT to the max. I'm not bomb at this stuff but I'm gradually improving. :)
Here is a photo of it taken from my point and shoot:
It's definitely a sexy one.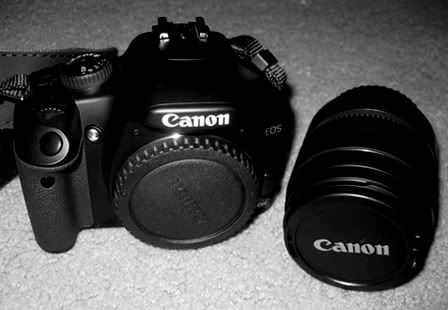 This is what sparked my interest in the XSi. Lovely. Just lovely.
Source: http://www.youtube.com