I had a great Thanksgiving weekend. It was spent with friends and family. I stuffed my face this weekend with a ton of delicious food and pumpkin pie! Black Friday was approaching; Boyfriend and I did not have any huge purchases we wanted from Best Buy but after driving by it around 7:30pm and noticing the line was still short we drove home quickly and bundled up. It was freezing cold. If it were not for Tobe and Crys' propane heater, snow boots, and snow pants I don't think the Man and I would have survived the night. We probably would have given up. Since we were prepared, staying out 9 hours in the cold was not as bad. Don't get me wrong, it was bad but it could have been worst.
We also met a guy around our age. He was by himself and stood in line before us. Cool dude. We basically kept each other up the whole night/morning, sharing stories, blankets, and the heater.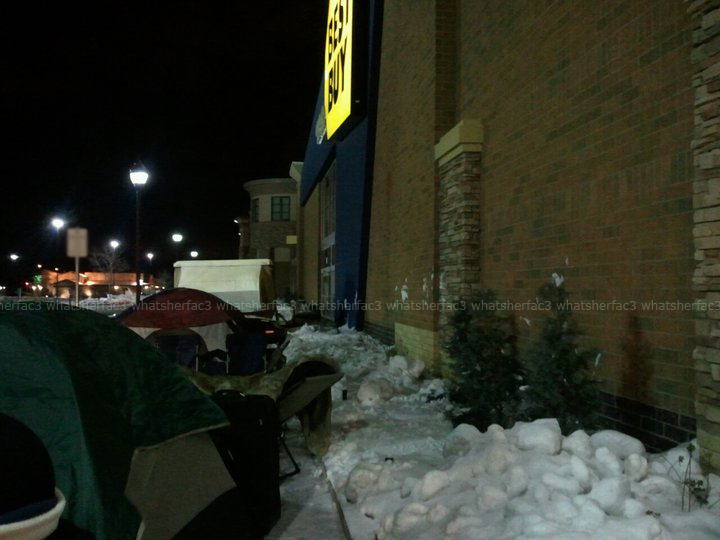 Us from the entrance. So close yet so far.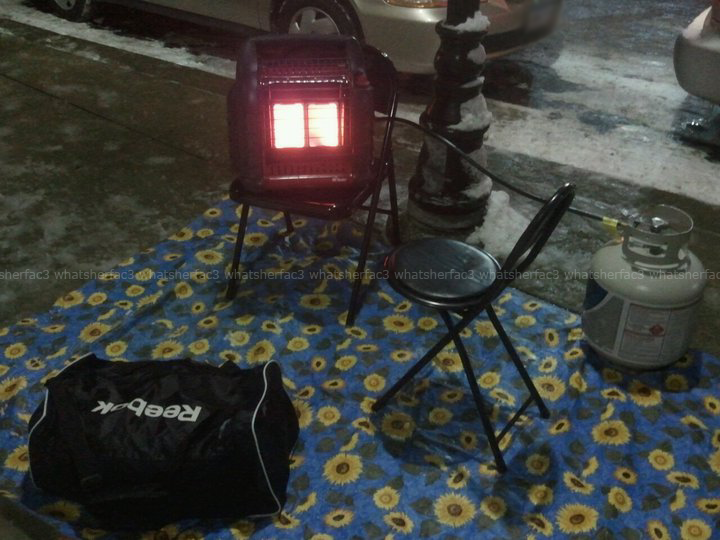 Our setup that kept us alive.
Here my friends, are the only two things we purchased at Best Buy. Maybe not worth the cold and 9 hours of waiting but the experience was fun and we had a good time. But next year, we are only going if we want something worth the wait! We almost did not go this year but because of the short line, we had to do it. Last year we arrived around 10pm and were wrapped around half the building, less prepared, but it was less cold, and we bought a lot more things that were worth the wait. This year, Boyfriend picked up a computer monitor but the salesman showed us the wrong one. We didn't know until they rang us up and it showed the regular price. FAIL. The line was too long so he just said to forget it.
An external hard drive and GPS.