Due to all the snow that we have been getting these past few weeks, we definitely had a white Christmas. The family opened presents at 12am. It was great seeing all the happy smiling faces. :)
Thanks to my boyfriend, family, and friends for the wonderful gifts. ♥
Today was filled with food and loved ones. Now onto the next holiday, New Years.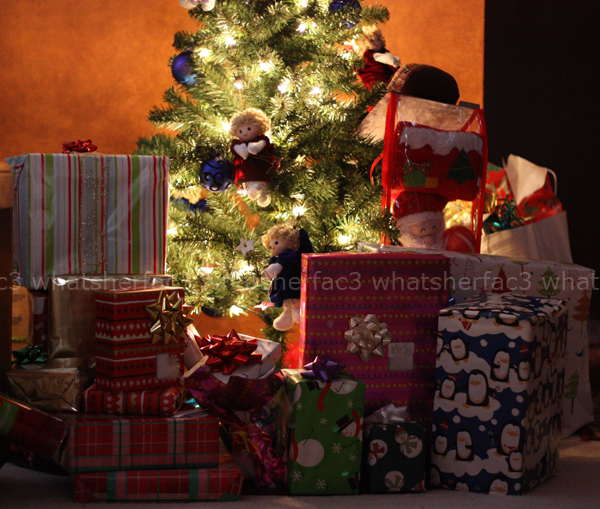 Presents all underneath the Christmas tree. We even got something for Penny, of course!
The benefits of having waist deep snow. This was on our top deck. It was like opening up to a humongous freezer with the sliding door.