I have been busy with school and work, so I have been neglecting my blog. I will be posting various highlights from August - current month.
This post will be focused on beauty products.
I have not had time to do my nails lately, just very plain and simple looks. Two months ago I was inspired by my friend, Ana, who had Green Lantern nails. Here is my Ironman atttempt; August 5. I love Ironman.
Halloween weekend, Urban Decay's president was in Minnesota and made appearances at a few Ulta's. He was in Woodbury on Friday October 28th. I stopped in around 11am. The new palettes and palettes that are often sold-out were all there! I spent well over $150 for two palettes, but buyers received a free bag with travel-size UD cosmetics and a UD t-shirt. I bought the Book of Shadows IV and Urban Decay's 15 year anniversary palette.
I was super stoked to try out the shadows and products, but I realized I forgot my 20% off entire purchase coupon. The following morning, I made a trip back to Ulta and returned the items so I could repurchase and redeem my coupon. I ended up returning the Book of Shadows IV. I figured the shadows were a bit boring and I had plenty of neutrals. Also, the price marked seems too expensive for what it's worth. I would be paying more for the gadgets than the actual shadows. However, I kept the 15 year anniversary palette and was still qualified to keep the free gifts, plus saved some money. Win-Win!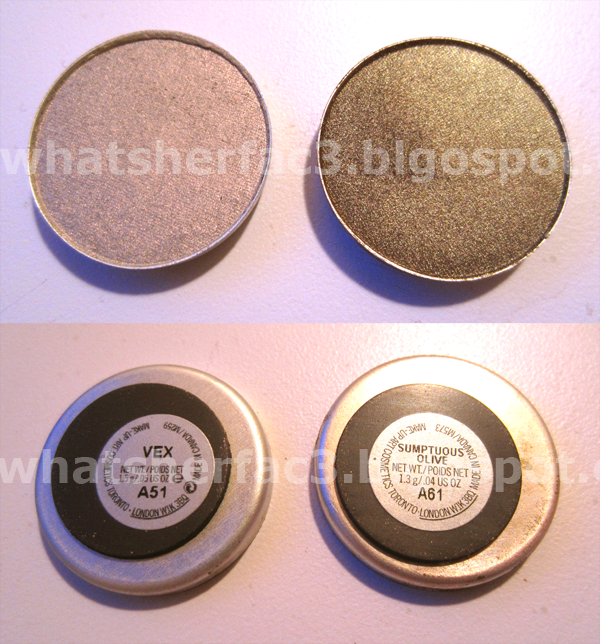 I recently purchased two more shadows for my MAC palette.
Vex and Sumptuous Olive. One more slot til the palette is complete.
This palette has taken me over a year to fill up
. xP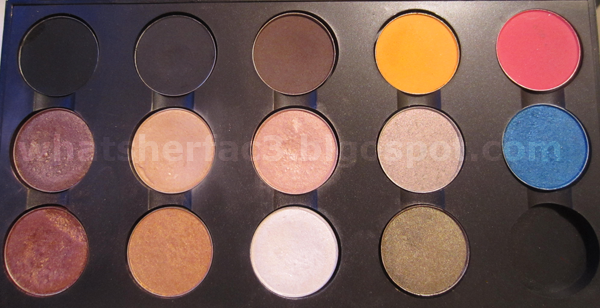 Left to Right & Top to Bottom:
Carbon - Typographic - Mystery - Goldenrod - Passionate
Woodwinked - Rice Paper - Naked Lunch - Vex - Fresh Water
Amber Lights - Goldmine - Crystal Avalanche - Sumptuous Olive - (EMPTY)