After many cloudy-thick days, there was finally a beautiful sunset yesterday. Unfortunately I failed to capture it. Trees, houses, and power lines just happened to be right in front of it. Also, I was stuck on a small street intersecting a busy one. Making a left turn felt impossible; especially since stoplights were only placed further down the block. After finally being able to make a clear turn, I had to scope out the neighborhood to find a clear view. By the time I got to a park facing downtown, the sun was gone. It was sad. I drove to Tony's and happened to drive by the cathedral. It looked pretty. I took a photo while at the stoplight. Instead of a sunset, here is the cathedral!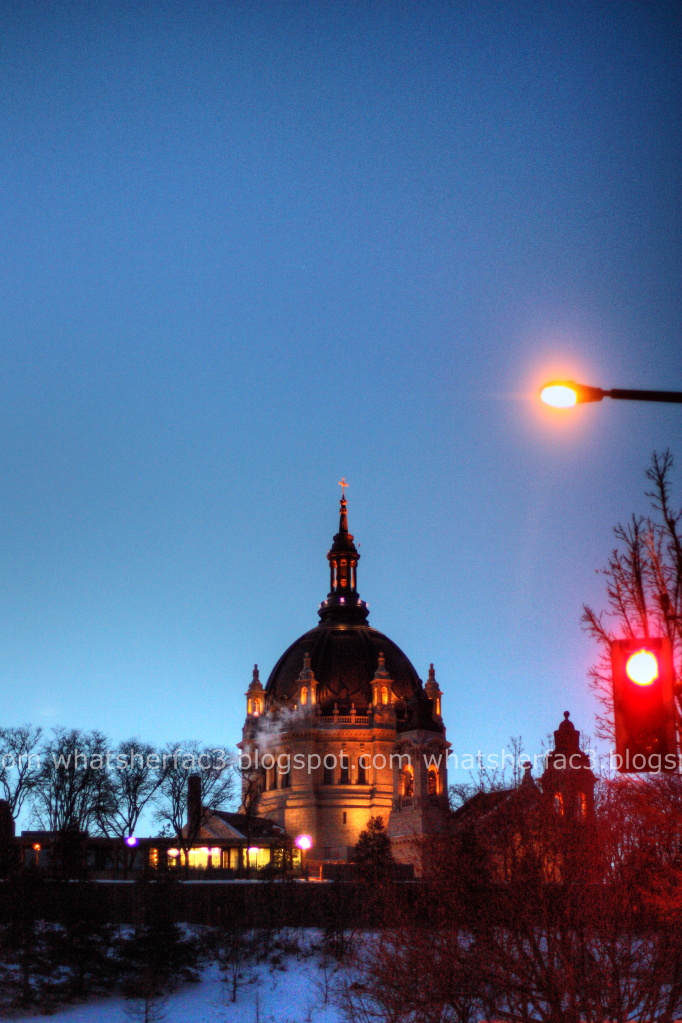 * I am adding this one to the post as well.
A macro with a pretty sunset in the back.
Photo taken October 2010.