Some mornings on my way to work I witness pretty skies, but of course, there is no time for me to stop and not that I have my camera with me anyway. Sunday morning I decided to set my alarm to see if maybe I would be lucky. Glad I did because it was a beautiful sunrise!
These are unedited photos, except for the watermark. Ten minutes apart;
I was able to capture two deers in this shot!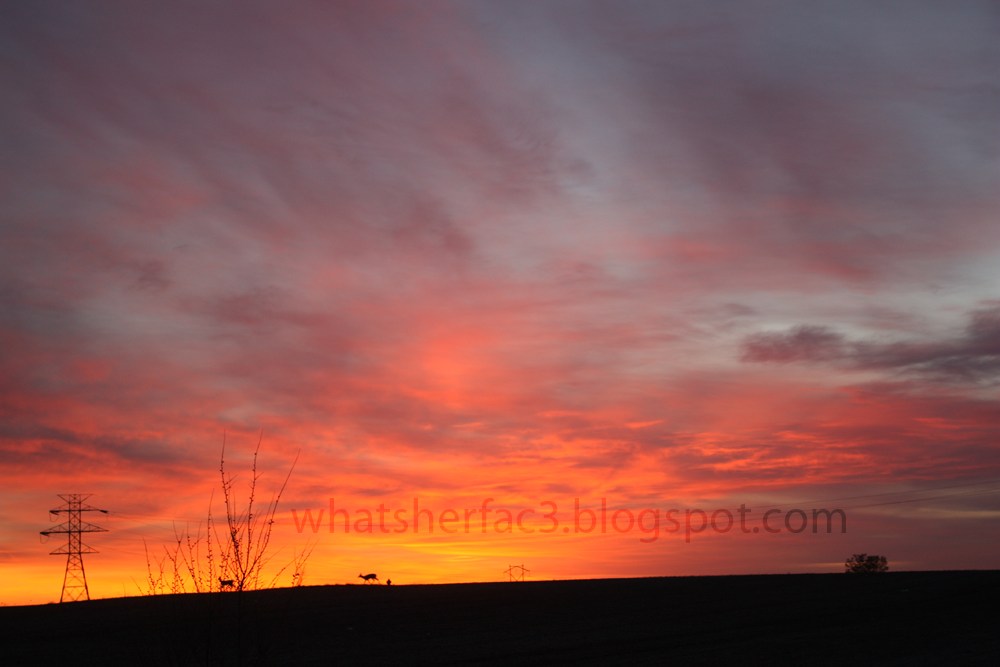 The sun is finally peeking out.
Penny enjoying the sunrise with me.