My uncle and his girlfriend surprised me and bought concert tickets for my birthday! It was the best night of my life thus far! I felt like a 12 year old girl all over again. We got a suite, it was nice being away from the crowd. Obviously, I took a lot more pictures but that would take me a long time to upload and post. Here are the few that pretty much gives you the idea of what went down. :)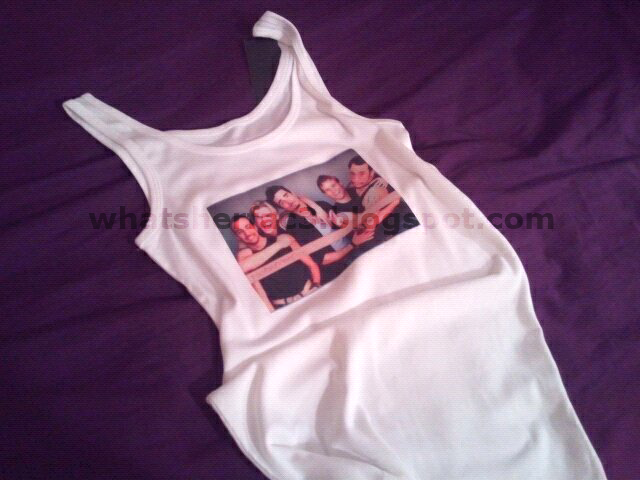 We made our own shirts, 2 nights before the concert. I picked out an older picture because it is how I remember them, also because there are all five of the members. Kevin was not able to go on tour with them.
We pre-gamed a little before heading out. As soon as we got there we ordered a round of shots.

The show was opened by GLEE star, Matthew Morrison. He was great!

Then, New Kids on the Block and Backstreet Boys appeared! You have no idea how happy and excited I was at this point in time!!!
We had another shot in-between the breaks. This last, seventh, shot was definitely the one.
* I had to be driven home. I knocked out. Be-friended the toilet every hour or so. Woke up fine and dandy. Overall, greatest night ever!!!!!
The best for last, my lovely, Brian Littrell.