Am I lame for deciding to stay in tonight to play games on my iPod? I would totally go out if I wasn't so exhausted. It is about 10:40pm right now, I just got back from babysitting. While the kids were asleep I resumed my iPod games. Wah-wah.
I attended my friend's baby shower earlier this afternoon. Everyone got a cute tea infuser, shaped like a teapot, as a party favor. They served a ton of finger food, desserts, and tea! Yum. I completely forgot to take photos of the party. The only photo I have is of the party favor, below.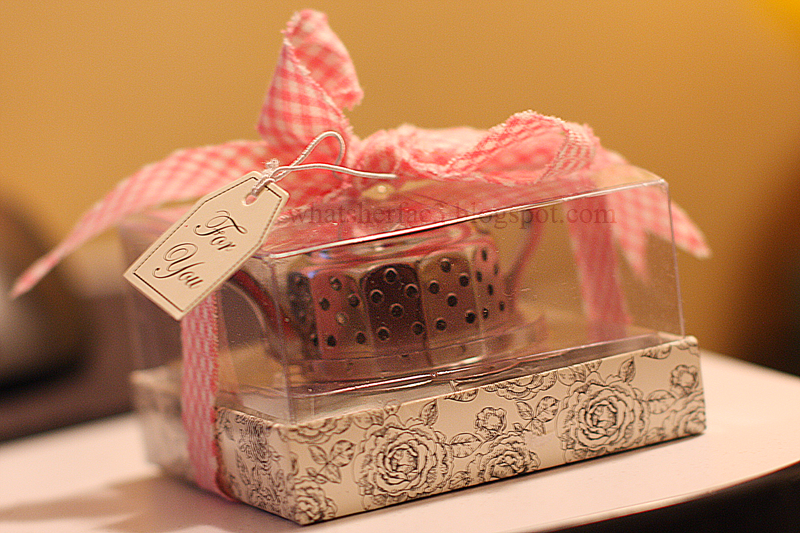 Spring break has officially started, but working full-time would mean me living the regular busy life that I've been living over the past few years. In order for me to actually enjoy a real break, I took Wednesday through Friday of next week off. Woo hoo! Other than that, I didn't do too much to take advantage of today's awesome weather!
PS: I have been super addicted to Pinterst over the past few months. I can be on that site forever; pinning, repining, and liking all sorts of images. I realized that the hours I spend pinning and adding things onto my boards, I could totally be spending those hours working on an actual project or trying new recipes instead. Oh, life.
Here is a picture of the diaper cake I made for my friend.
Have a good night, errrr'one.